Facilities
July 19, 2023
2023-11-30 14:57
Facilities
Situated amid a serene, secure, calm and conducive environment for learning with rich birdlife, trees, well-tended gardens and lawns and sports fields for extra curricula activities, the convention centre houses an auditorium, meeting rooms, offices, lecture rooms, and a fully equipped gymnasium, all in the building fitted with modern interactive Information and Communication Technologies.
Besides, the facility has ample parking spaces for customers attending events at the convention centre.
Are you planning for your next event? The Convention Centre is open to hosting you! We also provide customized services to public and private sector institutions for their workshops, seminars, conferencing and other events.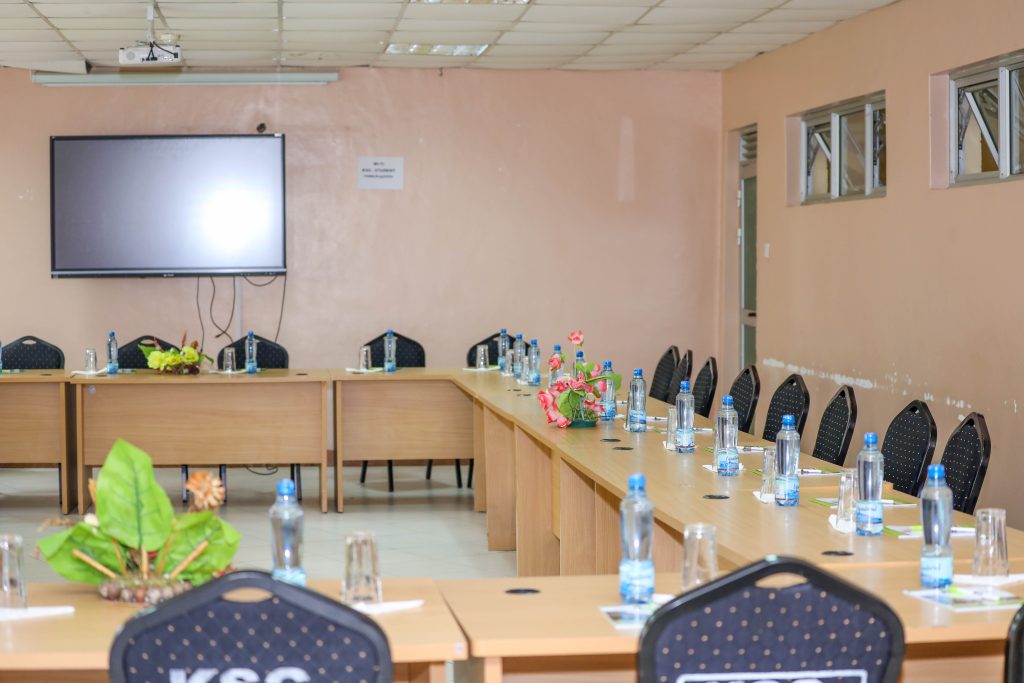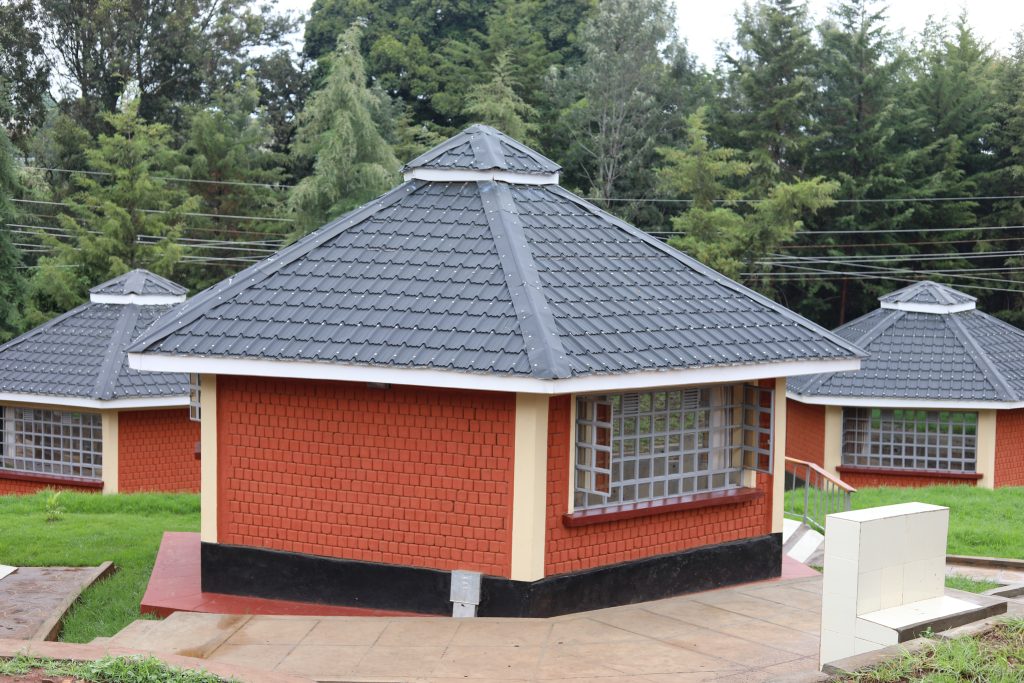 We provide self-contained, serene, modern residential services to our course participants and guests. We offer VIP, Executive, Family and Standard rooms. Designed to provide exceptional living experiences for individuals with diverse needs, our residential facilities offer a nurturing and supportive environment that feels just like home for our course participants and guests.
We offer a week–long outdoor corporate team–building training. Experiential learning as a standalone training program is uniquely designed to offer leaders transformative approach to institutions.
The program attracts small to large groups of officers in departments, sections, directorates or all cadres of workers in the organization
The program is structured to meet different objectives: teamwork, workflow, communication, prudent resource utilization, creativity, team bonding, leadership skills, efficiency and performance within the organization.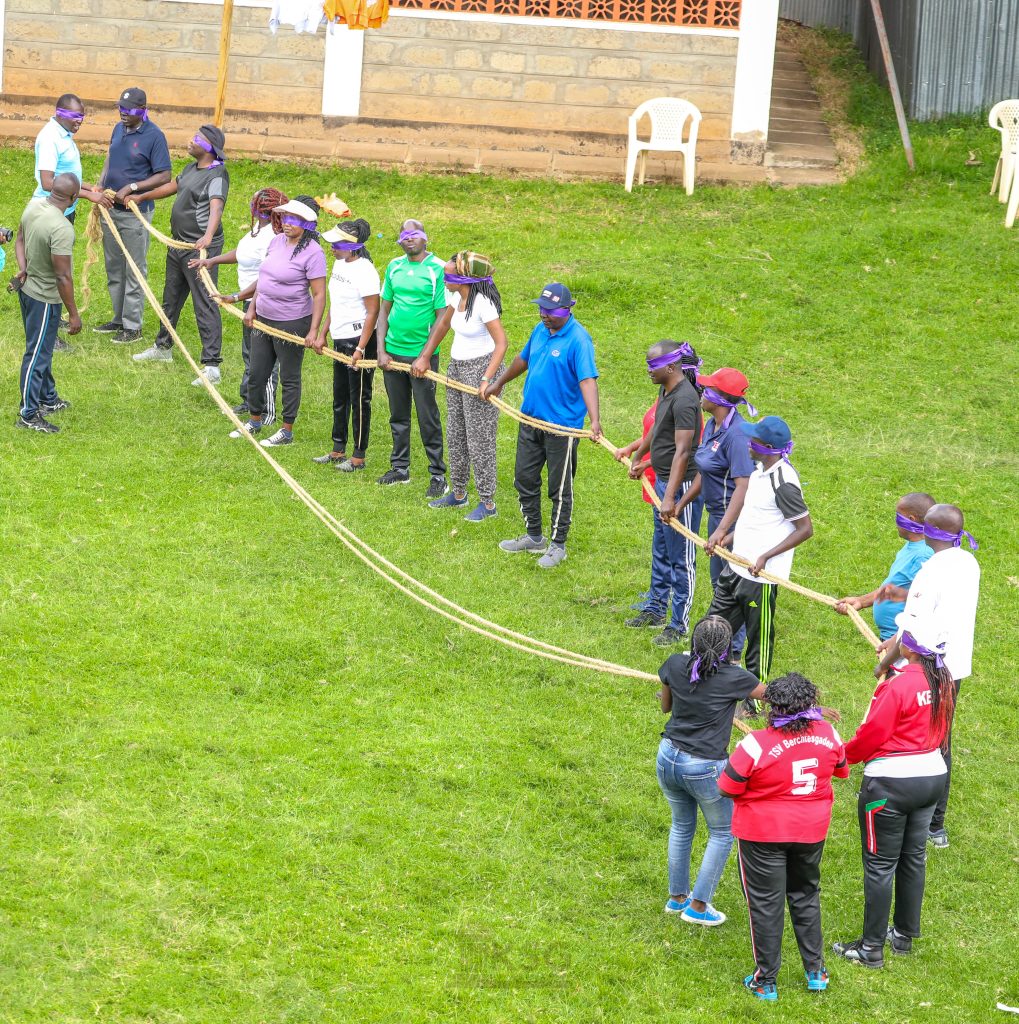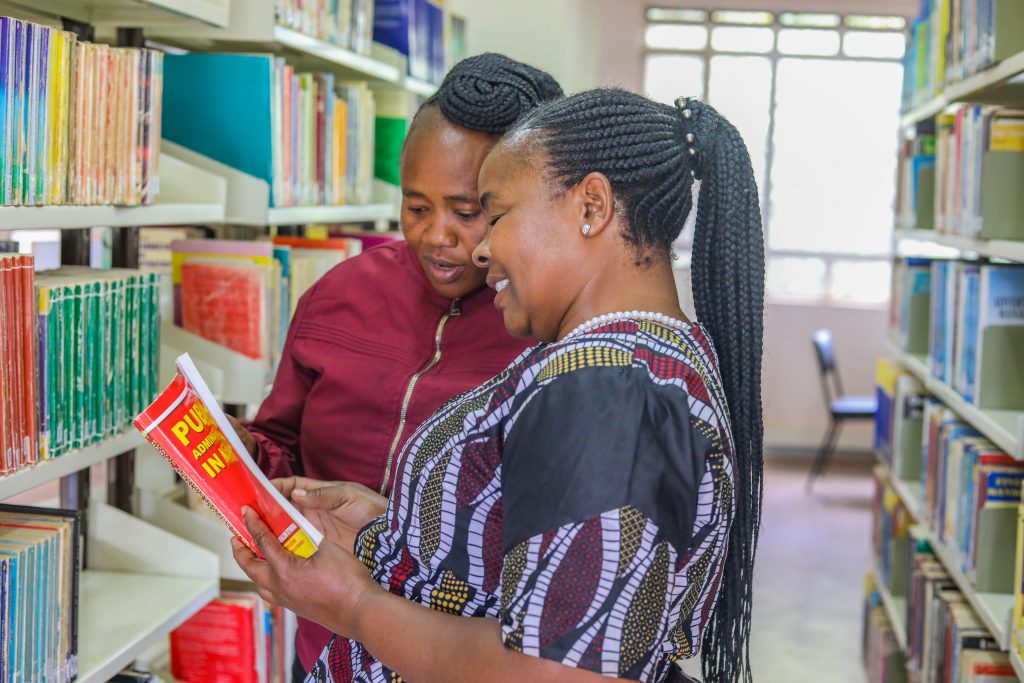 Situated in a natural environment complete with birds and trees, the library is one of the facilities within the campus where the desire to know, find, understand, and change is aroused.
Beyond the physical collections, our library provides access to a vast array of online materials such as e-books, scholarly journals, databases, and multimedia content enabling the users to effortlessly navigate through a wealth of research materials from their comfort provided they are within the network.
In addition, the library has spacious study area, computers connected to the Internet, discussion rooms, and a newspaper section.
Push your fitness further with our gym facilities. This is one of the recreation centres for maintaining healthy living after long class sessions at the Campus. The certified instructors at the GYM provide personal trainings to our course participants. Some of the equipment you will find in this fitness center include: Dumbbells, Treadmills, Barbell, Jump ropes, stationary bikes, Yoga mats, machine bench press and more.
The Gym opens at 4.00am – 7.00pm Mon – Friday